Our people make Spring Valley Academy special. We are blessed with talented, caring, compassionate individuals in our administration, faculty, and staff. From the best classroom instruction possible to focusing on the importance of Christ's influence in academic and beyond, the SVA staff is intent on delivering the best education possible to our students.
PRINCIPAL DARREN WILKINS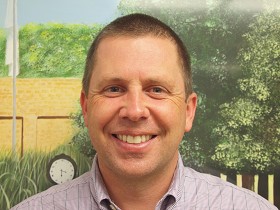 Darren Wilkins has spent 14 years of his life at Mt. Ellis Academy as a student and administrator and 19 years in SDA education service. He passed a happy childhood in Havre, Montana, attending the SDA elementary school there and dreaming one day becoming an MEA Eagle. That day did come. As an MEA student Darren studied just hard enough to maintain a 3.0 GPA while spending as much time as possible in the gym and on the MEA ski hill. In three years of high school at Mt. Ellis, he had only a handful of unpleasant visits to the principal's office. After graduation from Mt. Ellis, Mr. Wilkins headed off to Pacific Union College and then to the Adventist University at Collonges-sous-Saleve in France. He considers his year studying in France as pivotal to everything that came after. He became fluent in a second language, discovered a passion for history, and most importantly, met the love of his life, Yvette. Upon returning from France Mr. Wilkins completed his undergraduate studies at Walla Walla University, graduating with a BA in French and Minors in History and Math.
In short order after graduating from Walla Walla University, Mr. Wilkins married the beautiful Yvette and began his career teaching Jr. High math and history at Loma Linda Academy in California. In 8 happy years at Loma Linda he served as Jr. High Vice-Principal and eventually moved to the high school level. In 2001 he was invited to return to Mt. Ellis Academy where he was instrumental in redefining the image of MEA by establishing a variety of programs during his 11 years there.
Mr. Wilkins has completed his Masters Degree in Curriculum and Instruction as well as his State High School Principal Certification. His greatest source of pride however is in his three sons: Monte, Torvy, and Kobe. He also enjoys outdoor adventure learning, languages, hiking/backpacking, kayaking, skiing, reading history, world religions, and service travel. Darren shares, "We're looking forward to introducing our boys to their new school family."
VICE PRINCIPAL ALISON JOBSON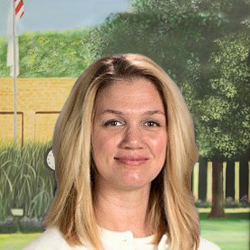 Alison began her teaching career in the Mason City School district in Southern Ohio where she taught Second Grade. Ali loved her Mason family, however, her dream was to become an Adventist teacher in an Adventist school. So when she was invited to join the SVA team, she was thrilled to be Spring Valley's Third Grade Teacher.
After teaching at SVA for several years, she was promoted to the Ohio Conference of Seventh-day Adventist Education Office as the Associate Superintendent. Within a year, she again advanced to a higher position as the Ohio Conference Superintendent.  Ali felt humbled to contribute to the support of teachers in areas of her passion for education, however, her desire to remain closer to home to fulfill her top job as a Mother overrode her drive in her career.  SVA once again invited her to join their teaching force and she returned to her daughter's school to become the new Combo Class Teacher before accepting a position two years later as their Vice Principal.
"Ali is much beloved by our students because she cares about each one as an individual child of God. Ali's honest integrity of character and dedication to students and families is inspirational. Students know and understand SVA's expectations and respect her authority because she allows them to share their perspective and appreciates their point of view. Ali goes out of her way to share Christ's grace and mercy with all of SVA's students through logical consequence and redemptive discipline."
Ali's commitment to SVA as a former student, and parent of an SVA graduate, Alivia, a current Andrews University student, speaks to her love of the Seventh-day Adventist education system and church.