The roots of our alumni family are traced back to the first graduating class in 1970, which had a total of 23 graduates. Since then, over 1200 students have earned a diploma from SVA, with an impressive 95% of graduates since 1990 being accepted at colleges and universities in Ohio and throughout the United States.
Numerous SVA alumni have gone on to impressive careers in medicine, law, education, business, and other fields. Many alumni are also involved in Seventh-day Adventist Church work while others serve in foreign and domestic mission assignments. When visiting our school campus, please be sure to check out the framed graduation photos of every graduating class since 1970.
ALUMNI/DEVELOPMENT DIRECTOR ANGIE PEACH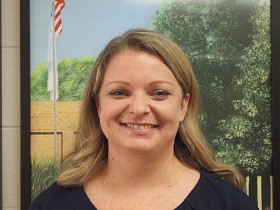 Angie Peach (SVA class of 1995) brings 20 years of development experience to her role, including 11 years at Union College in Lincoln, Nebraska where she held the positions of Annual Giving Director and then Director of Major Gift Development. Upon returning to Ohio, she worked as the Director of Major Gifts at the Kettering Medical Center Foundation.
Angie is a graduate of Southern Adventist University with a degree in English. She is thrilled to have the opportunity to use her fund raising and development experience at her beloved alma mater.
KEEP IN TOUCH
Please keep us informed of address and information updates by filling out the form below or call Angie Peach at 937-433-0790.
Address Change
Address and life updates from SVA Alumni and Friends.