SVA is growing!
Enrollment has steadily increased over the past several years, nearing 500 students in the fall of 2021. Our current facility is at maximum capacity. To continue to enroll new students, we must increase our space.
What does this mean?
SVA will add approximately 15,000 square feet of new space on the southwest end of the current building. This new construction will include six new classrooms that open onto a large atrium with plenty of space for studying, small groups, and other gatherings. There will be an activity room with ping-pong tables as well as a beautiful patio space.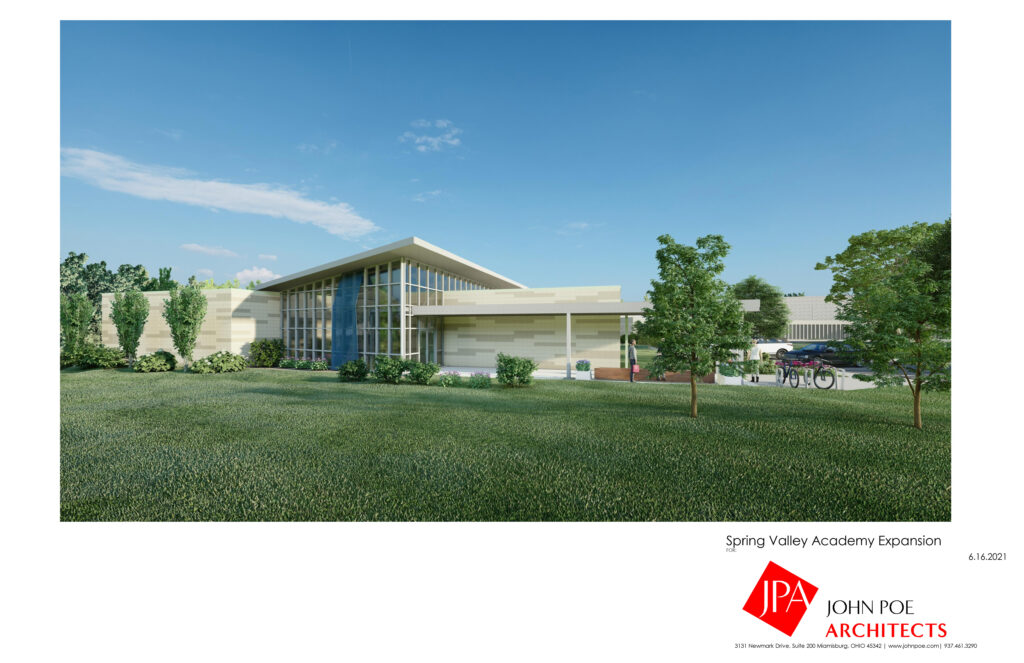 What is the timeline?
Construction begins September 2021 and is scheduled to be completed summer 2022.
How much will it cost?
The building will cost approximately $6.8 million. Through generous donations we have raised around $5.3 million and continue work to raise the remainder of the money. To find out how you can help, please contact Angie Peach at 937-433-0790 or anpeach@springvalleyacademy.org. To make a gift visit our Donate Page.