Alumni Weekend 2020 – CANCELLED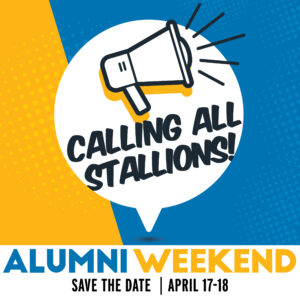 Due to COVID-19, the 2020 Alumni Weekend has been cancelled. All honor classes will be celebrated during the 2021 Alumni Weekend, April 16-17. Stay safe and we will see you then!
For the latest information on SVA's response to COVID-19, please click here.
(Updated 3/13/20, 1:14pm)
Previous post:
Help us celebrate the first class to reach the 50th year honor class distinction! Join us as we celebrate all alumni and SVA enthusiasts) during this special weekend, April 17-18, 2020.
Honor years are classes 1970, 1975, 1980, 1985, 1990, 1995, 2000, 2005, 2009, and 2015.