Alumni Weekend 2023
Joi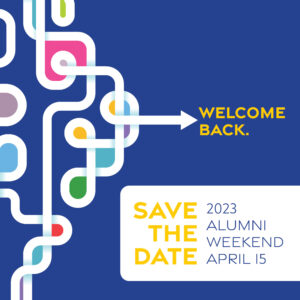 n us for Alumni Weekend on campus April 15, 2023. If you are an honor year ending in 3 or 8, it's your year!
The post card alumni received in the mail is linked below.
SVA Alumni Weekend Postcard_2023_v3
Event Schedule
Sabbath, April 15, 2023
(all events in the Fritzsche Worship and Performing Arts Center unless specified)
10:30 am – Church Service – Jonathon Cobb, Class of 2007, Young Adult Pastor for the Kettering SDA Church will share the message with music provided by the SVA Band and Choir.
12:15 pm – Lunch (Cafeteria)
6:00 pm – 50 Year Graduate Dinner (Cafeteria) The classes of 1970, 1971, 1972 and the newest 50 year class 1973 are invited (with spouses) to attend a special dinner for the 50 Year Club. To attend, please RSVP to Angie Peach by calling 937-433-0790 or emailing anpeach@springvalleyacademy.org by April 7.
7:30 pm – Vespers Concert featuring the SVA Valley Brass
8:45 pm – Basketball Games (Gym) Alumni vs. SVA Varsity Basketball Games (men and women), with special appearance by the SVA Stage Band. Games will get underway at 8:45, starting with the women.
Sunday, April 16, 2023
9:00 am – 1:00 pm (Flex start) – Disc Golf Tournament (Athletic Field, Concession Stand) Join us for this fun event to  benefit the SVA Band Department. The entrance fee is $20 per person (includes golf disc), $5 for additional rounds. You can bring your own discs or just show up! All skill levels welcome. To register or for more details contact Donald Huff at maestrohuff@yahoo.com or 937-416-7078. UPDATED to move the start time up to 9:00 am to avoid the rain.
For more information please contact Angie Peach at anpeach@springvalleyacademy.org.