Alumni Weekend Church Service to Feature Speaker Carl Wilkens
---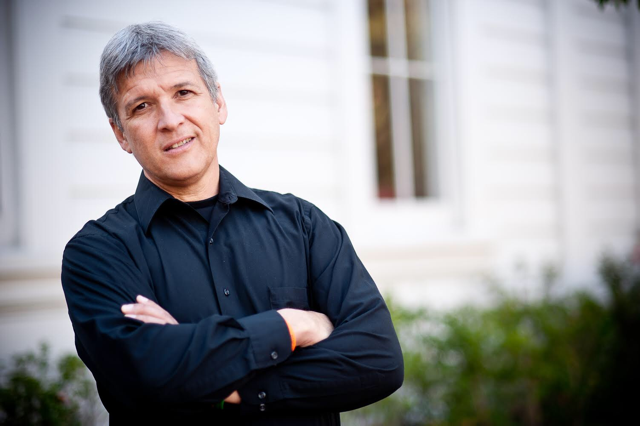 The Alumni Weekend 2018 Sabbath church service will feature author and former Rwanda ADRA director Carl Wilkens. It is an on honor to a hero like Wilkens join us for this Church service. I hope this encourages you to come down and support your local church. Without the support of people like you, it would be impossible for churches to do the work they are desperate to continue doing. Things like online giving are so important and certainly appreciated.
As a humanitarian aid worker Wilkens moved his young family to Rwanda in the Spring of 1990 where he served as the Director of ADRA. In 1994 when extremists took over the government in Rwanda and started ordering ordinary citizens to kill their Tutsi neighbors—all foreign embassies evacuated their citizens. However, a handful refused to leave, among them one American—Carl Wilkens. His harrowing, yet hopeful journey weaves together stories of tremendous risk and fierce compassion in the midst of the senseless slaughter.
Venturing out each day into streets crackling with mortars and gunfire, he worked his way through roadblocks of angry, bloodstained soldiers and civilians armed with machetes and assault rifles in order to bring food, water and medicine to groups of orphans trapped around the city. Working with Rwandan colleagues, they helped save the lives of hundreds. In 2011 Wilkens completed a book detailing these days entitled I'm Not Leaving. A 40 minute documentary was also produced.
For more than a decade Wilkens has been sharing stories around the globe with schools and faith communities, as well as civic and military groups. His storytelling does not stop with Rwanda's tragic history, but moves forward to the powerful and inspiring recovery process. Among the many lessons he shares from his experience during and after the Rwandan genocide is the transformative belief that we don't have to be defined by what we lost or by our worst choices—we can be defined by what we do with what remains, what we do next.
The Sabbath morning church service will be held in the SVA gymnasium April 21 at 10:30 am. The service will also feature the SVA Band and Choir. Please join us!
More information on Alumni Weekend is available here.