Christmas Concert Debuts Friday December 11
---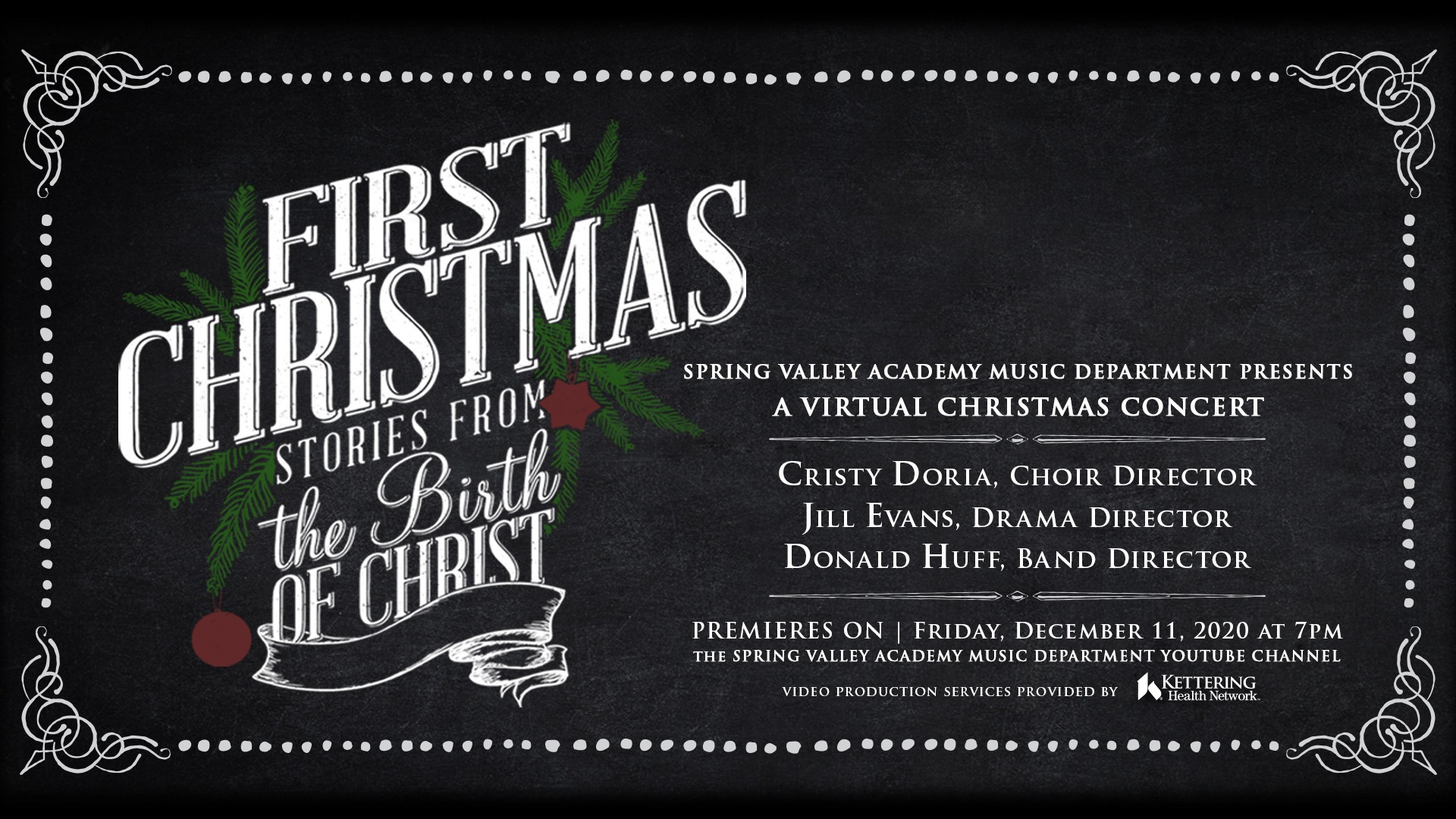 The Spring Valley Academy Music Department presents "First Christmas" a virtual concert featuring High School Band and Choir, Middle School Band and Choir, and stories from the birth of Christ.
With video production provided by the Kettering Health Network, SVA is able to share this celebration of Christmas virtually with you! Our Christmas programs are a highlight each year, and even in these unique COVID times, we want to share the talents of our students and celebrate this most important season. The concert will debut December 11 at 7:00 pm (ET) here.
An additional Music Department livestream concert will also be available Monday, December 14 at 7:00 pm (ET) on the same YouTube channel.