Give the gift of Christian education this Christmas
---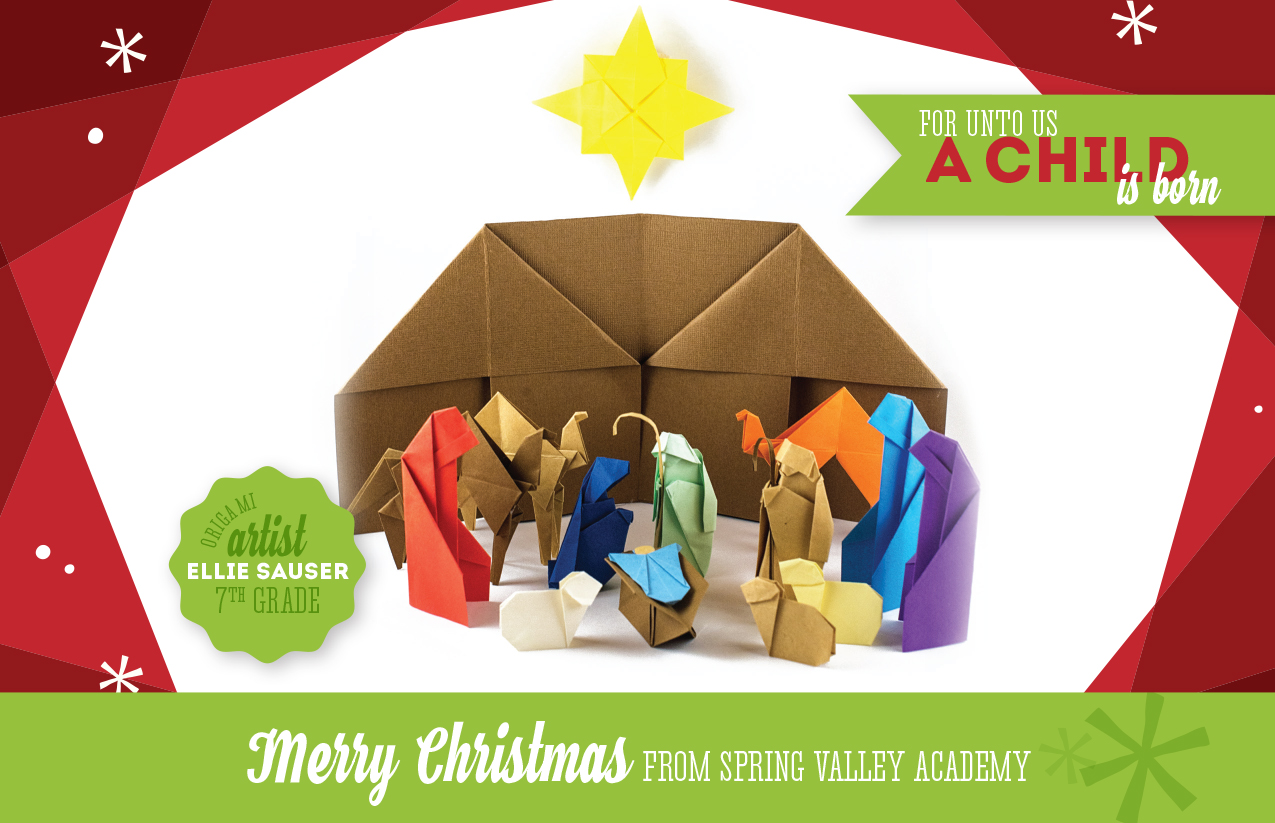 At Spring Valley Academy, we are counting our blessings this holiday season. We have again experienced growth in enrollment, with new students filling our halls and energizing our classrooms. What an honor it is to have the opportunity to teach these students to Know, Follow and Share Jesus.
With the blessing of an increased enrollment, we face the challenge of increased need for student financial aid, facility updates and additional supplies. Gifts from generous alumni and friends help to make it possible for SVA to offer a quality education to as many students as possible. We couldn't do it without you!
Please consider a gift to support one of the following areas as 2017 draws to a close:
The Annual Fund and the Worthy Student Fund. The annual fund helps to cover unexpected expenses and needed campus improvements, while the Worthy Student Fund makes an SVA education possible for many of our students. This year gifts from generous friends are covering the lunch costs and uniform expenses for students with identified need. Gifts to both of these funds are put to good use, helping to further the SVA mission to teach students to Know, Follow, and Share Jesus.
The band and choir departments. An increase in enrollment swells the numbers of students to match with instruments and accommodate in choir. There are fees involved with these programs that these funds can also help cover for students with identified need.
The athletic department provides opportunities for young athletes to learn sportsmanship and teamwork through competition. A gift to the general athletic fund helps to provide for new uniforms, officials for games and other expenses related to our sports program. Additionally, athletic sponsorships are available. For more information, please contact Angie Peach (937-433-0790).
Class trusts help individual classrooms to purchase books and supplies. Please indicate to which class you would like to contribute.
The Partner for Eternity/ASSIST program pairs students with an area senior citizen for mentorship. The student spends time with the mentor, and in return is given scholarship money for tuition in conjunction with a program from Southern Adventist University. Giving to this unique program provides students with the opportunity to both enrich their lives through relationship building as earn money toward their school bill.
Construction is currently underway on our new Worship and Performing Arts Center. While we have raised over $4.5 million towards the goal, we still have around a million left to raise. Help us to complete this exciting project!
Using the Spring Valley Academy donation page, please indicate the amount you wish to donate to the corresponding area. If you don't see the area you wish to support, use the "other" category and indicate the fund or project name in the space below.
Your gift is tax deductible as allowed by law. Gifts received online by 11:59 pm December 31, 2017 (EST) or post marked by December 31, 2017 will be receipted as 2017 gifts.
For more information, or if you don't see the area you wish to support on this list, please contact Angie Peach (937-433-0790).