High School Expansion Groundbreaking August 21
---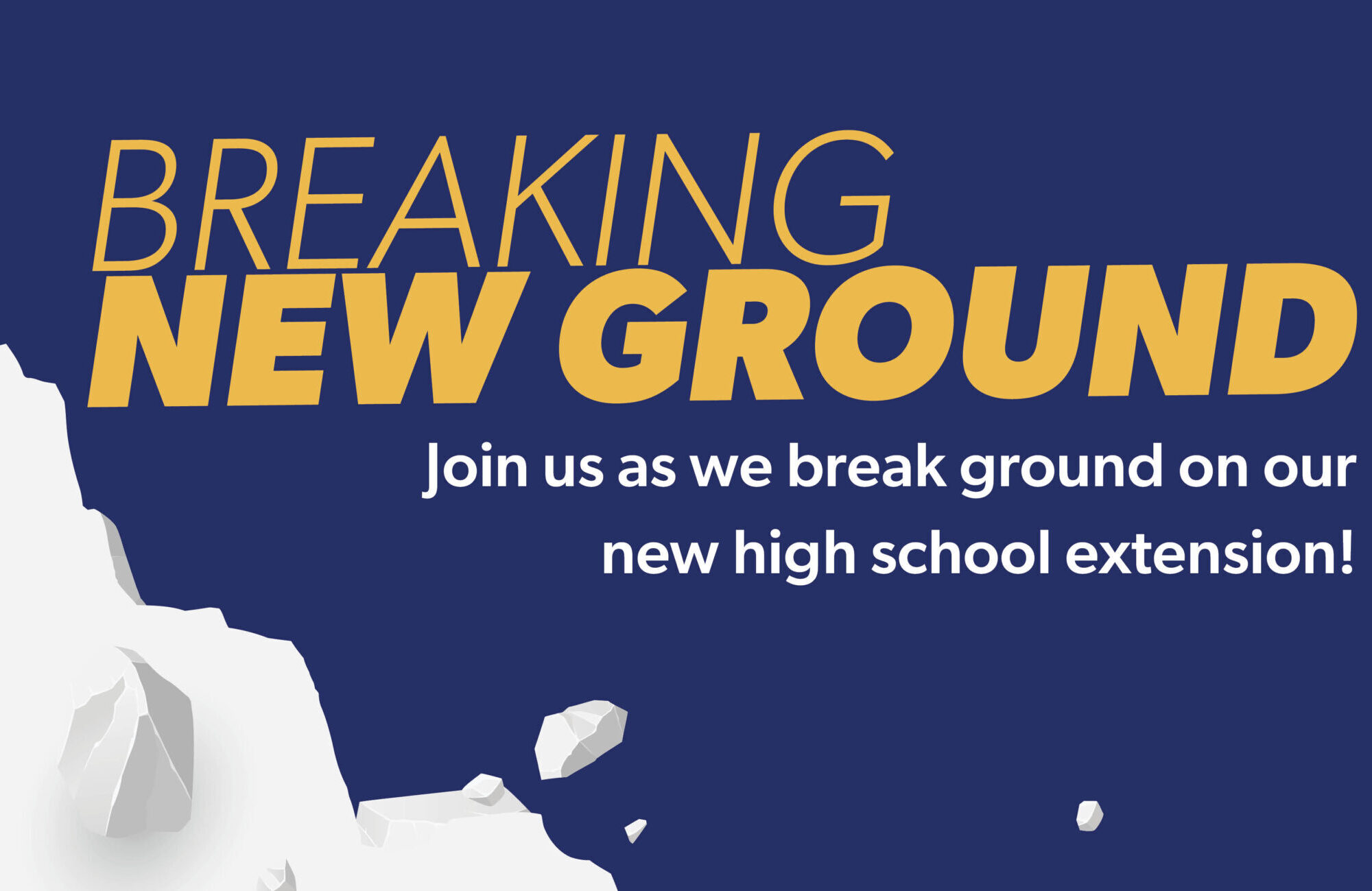 Big things are happening at Spring Valley Academy, and we want you to be a part of it!
Join us on Sabbath, August 21 at 2:00 pm as we break ground on the new High School Expansion project and pray for the future of the school.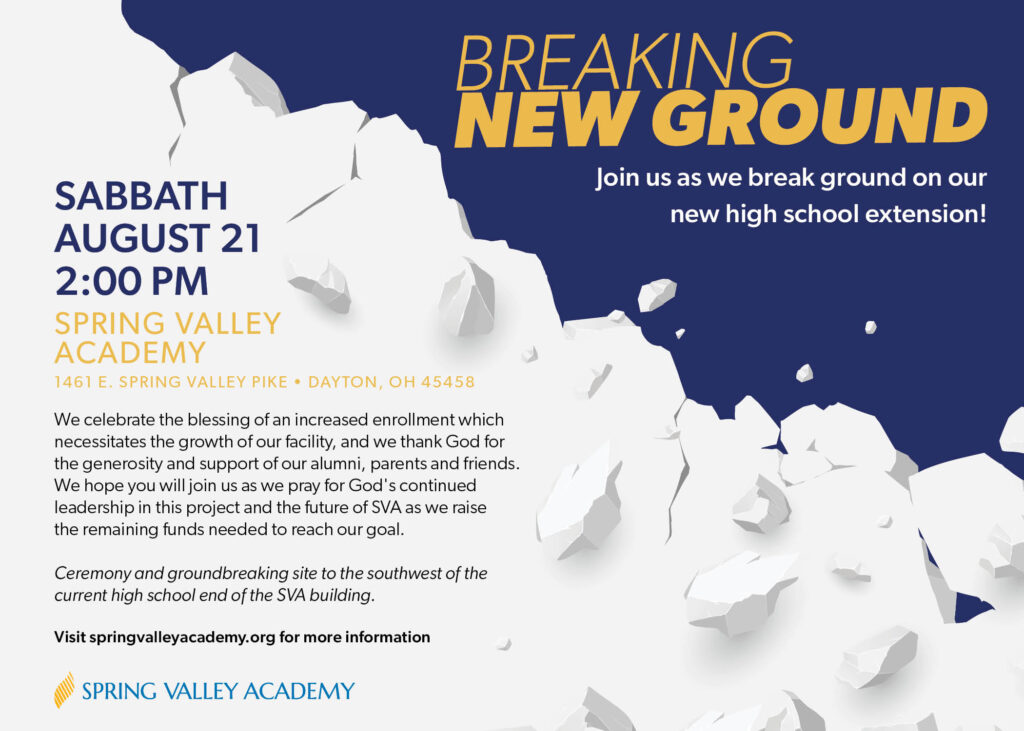 For more information about the project or the event, please call Angie Peach at 937-433-0790 or email at anpeach@springvalleyacademy.org.